What if you created love from
the wholeness of your own heart?
I know that longing for a roots-and-wings kind of love. That partnership with someone who gets and cherishes and challenges you. That love you know — in your bones — you're here to share.
You're smart. You've soul-searched. You've self-helped. Maybe you've had a few close-but-no-cigar relationships. You've found love and genuine caring, but somehow things didn't quite click into place, at least not for long. Or maybe you're with someone now, but know it could be so much richer and deeper.
I get it. This was my struggle for years.
To transform your relationships,
you must first transform your relationship to love itself — how  you relate to love.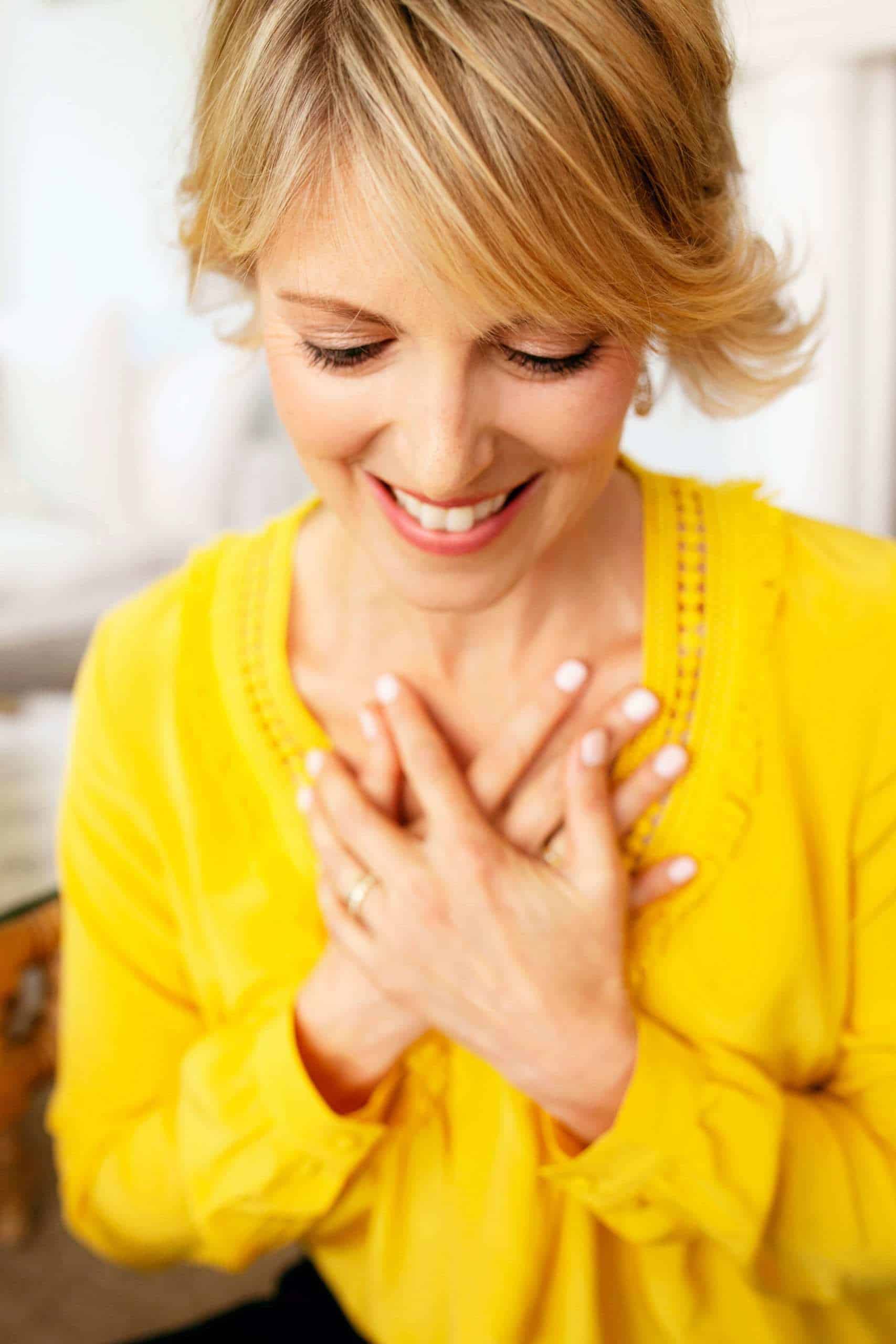 Hi, I'm Elizabeth
Whole Hearts in Love is the result of my own healing journey of love, longing and fulfillment.
I worked at relationships for most of my life, leaving no stone unturned in my quest for love. But all the best programs and self help and even studies in Marriage and Family Therapy left me in the same place: alone and unhappy.
It wasn't until I let go of everything I thought I knew and turned within myself that I found the love I longed for. I uncovered and released the unconscious beliefs that told me things like "I can't have what I want," and "It's too late for me." I created a new foundation of love within me based in freedom and empowerment. And now I am married to my best friend.
At the request of my friends and community, I began teaching the tools and perspectives I used to transform. What began as gatherings in my living room has grown into the rich online offering you see here.
I live and breathe this work. I am by no means perfect, and neither is my relationship. BUT, from a foundation of wholeness, every day offers new awareness and growth for expanding my capacity to give and receive love. The journey never ends.
I hope that what I share inspires you to discover your own truth and your own infinite capacity for soul-nourishing love.
I'd be honored to go on this journey with you.
Whole Hearts in Love is a 5-week adventure to the heart of your relationship to love.
Clear what limits your experience of love.
Cultivate expanded realities rooted in the truth of your wholeness.
Who this course is for…
You're in a relationship and sense it could be deeper, richer, more fulfilling.
You've just ended a relationship and want to gain clarity and clearing so you can create from a fresh and empowered place.
You're single and ready to create relationship beyond the limits of the past and in the realm of greater freedom and joy.
How it works…
Each week begins with a live coaching call with guided facilitation focusing on that week's theme (5 calls total). (If you need to miss the call, you'll receive an audio recording.)
Lessons, activities and prompts are delivered to your inbox 5 days a week (25 days total).
There's a classroom site (private just for us) where we'll share our experiences, connect and support each other in a safe and intimate container.
You have the option of receiving one 30-minute private phone reading/session with me during the course.
Everything is held in the space of play, connection and empowerment. 
1
Desire, Willingness & Present Time
We begin our journey by exploring the spiritual nature of our desire for love, our willingness to embrace growth and what it means to live truly in the present … how being in present time is really the only time in which we can connect and create intimacy with another. We begin working with the basic transformational tools.
2
Love Stories
In the second week we begin to unpack our relationship to love. We uncover elements of our Love Stories — the collection of experiences, beliefs and decisions we've made that filter our perception and experience of love. The transformation continues as we open to new possibilities.
3
Relationship Cravings
In week three we go deeper into the heart of what we're (perhaps unconsciously) trying to get from love and relationship that can only be found within. This is a power week where we'll reclaim our own authority to source all that we are and need within us, freeing us to love others without condition.
4
Nurturing the Child Within
Week four is all about reclaiming those lost, innocent versions of ourselves who can sometimes wreck havoc in our relationships. As we provide them with the nurturance they didn't receive early on, they transform into the magical, creative muse who inspires us to live and love full-out.
5
Be Your Own Beloved
In our final week we embrace ourselves as "The Beloved." We make it possible for an "other" to join us in this space where relationship is about filling ourselves up from within and sharing the overflow with someone else who has overflow to share.
★
Special Bonus
Receive a 30-minute private telephone session with Elizabeth. Having a clairvoyant reading and energy healing from Elizabeth during the course can be a huge support and accelerant to your unfolding.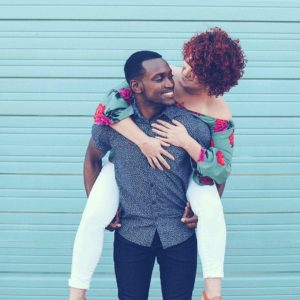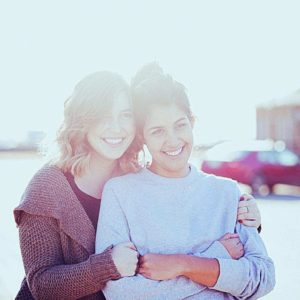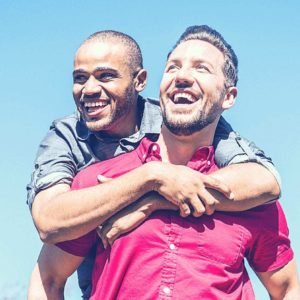 "Your course was more like play, it was fun! … Inquiring into old stories I have lived with for years and letting go of what doesn't serve me … creating a relationship with love so that I love myself (all of me) whole heartedly … I now experience healthy, loving relationships that are full of love, laughter and acceptance.
Thank you Elizabeth for inviting us to experience this through self expression and co-creation. Life is a dance and it doesn't have to be hard. I now feel worthy of love and am able to invite others to play and explore the bounty of our hearts and souls."
~Nancy
What can I expect to get out of this course?
A fresh and empowered perspective on your relationship to love. Potent tools that you can continue to use beyond our time together to help you create love from your own wholeness.
A safe and intimate online community of like-hearted others, so you can connect, share support and witness each others' transformation.
A field of learning that offers motivation, inspiration, support and connection. A clear process and structure for your learning path that invites ease and efficiency.
I've designed this course in the spirit of play and adventure, and I hope that you'll find that while we're diving deep, we're also infusing our time together with lots of fun and amusement.
And, though we'll be traveling this road together for five weeks with daily lessons and weekly coaching calls, you'll have forever access to the materials, including lessons, activities and coaching call recordings. You can continue to revisit the information and tools whenever something comes up and you'd like a refresher. I find that life often brings me pop quizzes when I'm in a phase of transformation, and having these materials handy can be a huge support.
What do I need to participate?
An email account and a computer. Headphones for our coaching calls. A journal. Some time each weekday (15-20 minutes) to engage with the daily lessons. Time each week (60-90 minutes) for our live coaching calls. Some simple art supplies like magic markers or colored pencils… nothing too fancy, just enough to get into light play and creativity.
Mostly, your willingness to open to a fresh and empowering perspective on your relationship to love.
What are the dates for the next session, and when will the live coaching calls be held?
The Autumn 2020 session of Whole Hearts in Love will begin in September (exact dates will be announced soon).
Live coaching calls will be held every Tuesday at 10:00am PST and will last between 60-90 minutes.
What if I need to miss a coaching call?
Not to worry. You'll receive a recording of our coaching call after it is over. You'll also have a chance to ask follow-up questions in our online classroom or via email.
"Live the life that you imagine"…is the engraving on a charm that hangs on my mirror. Having gotten divorced three years ago, I have been focused on THAT journey.
For me the critical missing piece was SELF love. Through this journey during Whole Hearts in Love, I now find myself more at ease, present, and empowered. I not only expanded my awareness of my limiting beliefs, but I was also able to learn and assimilate specific tools to be able to release those old beliefs and replace them with ones of fulfillment to bring me closer to the life I imagine.
I am grateful… I can't begin to explain what it feels like to seize this new chapter in my life…excited, complete, powerful, and most importantly truly loving MYSELF!!!
~Susan
Elizabeth has crafted a course that is an extraordinary blend of deep dive and full-on playfulness. There was no pressure to do the activities a certain way (which is SO refreshing!). This was great modeling for opening up to new ways of being in a relationship, with an emphasis on making it up as you go, playfulness, and accepting that it is impossible to do it wrong.
She weaved her own relevant relationship experiences into the course content and weekly discussions with such ease and without self-judgement, and in doing so, I was able to see myself through that same no-judgement lens. I found the pacing of the course to be perfect, and especially love that I can go back to the content that I missed (or want to revisit) with an open and welcome door.
Elizabeth shares profoundly meaningful content in simple, intentional, gentle, playful ways, and I'm grateful to have participated!
~Nancy
Elizabeth radiates joy and ease – it's quite contagious.
Her capacity for creating and holding solid, grounded space makes it possible for deep, meaningful insight and transformation to occur, all while having fun and not taking yourself too seriously.   
~Eric
Approachable way to shift your beliefs and relationship to love. Serious a-has in a short amount of time with a supportive facilitator who makes it safe to be vulnerable. Deal of a lifetime for the value it is bringing to my life.
~Karen
What an opportunity to spend one month focusing on love! This course breaks things down into bite size experiences that add together into a whole. The process assists participants in identifying unconscious and semi-conscious attitudes osmosed from earlier experiences that create the currently running love story programming.
And, then offers manageable tools that dismantle the dysfunctional parts of that story while learning how to weave in – through fun explorations and activities – new consciously chosen ways of being with yourself and your attitudes and beliefs about love with other.
~Leslie
Working with Elizabeth, I found a steady container within which to look more deeply into my thoughts and patterns in relationships – both at those I was pursuing and those within myself.
I found her infusion of creativity and play in the workshops to be so refreshing.
Her welcoming presence also helped support me in the discomfort that can oftentimes arrive when we move into self-inquiry.
I would highly recommend her courses and leadership for those who are willing to learn more about themselves.
It is evident that she is walking her talk and brings with her a depth of experience to her offerings. Happy trails to those who choose to jump in and well done in having chosen to walk alongside Elizabeth!
~Saunders
The tools that were presented can be used for other areas of your life. The quantity and quality of content were a great value. I've been interested in other programs but the price (10x/more, without knowing the quality) always held me back from making the changes I wanted. This program is accessible to more people who want to make changes.
I would also add that I was attracted to your program because of your personal story. In addition, I appreciated your openness to share those stories during our lessons and calls. I didn't feel like I was being talked down to.
~Karina
One of the best decisions I've ever made in my life was taking on Elizabeth as a mentor, teacher, guide and sister. As my working relationship with her has matured it has been such a precious gift to myself to really receive her hard won wisdom, loving guidance and beautiful inspiration.
Her courageous and truly committed exploration into the inner landscape has laid down a light trail for me to follow. Her teachings and resources have brought incredible transformation and goodness into my life in a way that was so much easier and more accelerated than I expected.
There is a refinement and simplicity to her core tools and teachings that is the culmination of much hard work. She introduced me to simple easy tools and resources to release unhelpful energies and patterns and welcome in the new helpful energies and patterns. Thank you Elizabeth for doing that hard work to make it easy for us.
~Jenny-Viva
I know intellectually that I am complete, that there is nothing outside myself that I need. But knowing it in my body is a different story.
The creative exercises Elizabeth gently and playfully offered showed me aspects of myself that made me EXPERIENCE that wholeness. I felt unexpectedly happier, with more appreciation of me:)
~Lisa
Elizabeth is mastering the art of self-exploration by weaving PLAY into every step of your process. She leads with her innate gift of heart-based inquisitiveness, sparking you to effortlessly uncover the depth of who you are really, who you wish to become. Elizabeth has been a priceless and wise resource along my path. Run, don't walk, to her next workshop!
~Doug