Whole Hearts in Love is a 3-week practical exploration of your relationship to love.
To uncover and release what limits your ability to create the love you most desire.
To expand into a fuller, more aligned experience of relationship.
To create love from the wholeness of your own heart.
In this e-course you'll receive daily lessons and activities to your inbox (15 total), you'll gather weekly for live coaching calls and daily within an online community of learning and play.
To focus on your relationship to love.
To confront and release whatever blocks your ability to create fulfilling relationship. To expand your experience of love.
This course is for you if…
you're in relationship and sense it could be deeper, richer, more fulfilling,
you've just ended a relationship and want to gain clarity and clearing so you can create from a fresh and empowered place, or
you're single and ready to create relationship beyond the limits of the past and in the realm of greater freedom and joy.
Are you ready to heal your relationship to love? So that you can create the kind of love in your life that you most desire?
We're talking about lifting the foundation of love within you, so that it is stable, secure and supports you in creating the kind of relationship that matches your deepest heartfelt dreams.
Hi, I'm Elizabeth
Whole Hearts in Love is the result of my own healing journey of love, longing, and fulfillment.
I worked at love and relationships for most of my life, leaving no stone unturned in my quest for wholeness and love. But all the best programs and self-help workshops and even studies in Marriage and Family Therapy left me in the same place: alone and unhappy.
It wasn't until I let go of everything I thought I knew and turned within myself that I found the love I longed for. I completely transformed my world of love and relationship — and am now married to my best friend.
At the request of my friends and community, I began teaching the tools and perspectives I used to transform. What began as gatherings in my living room has grown into the rich online offering you see here.
I live and breathe this work. I am by no means perfect, and neither is my relationship. BUT, from a foundation of wholeness, every day offers new awareness and growth for expanding my capacity to give and receive love. The journey never ends.
I hope that what I share inspires you to discover your own truth and your own infinite capacity to create soul-nourishing love and relationships.
I'd be honored to go on this journey with you.
What we'll cover
Discover your Love Story, the template you hold for love and relationship.
Confront and release the lies of limitation your Love Story holds, while rewriting your Love Story from your wholeness to give you an expanded template for love and relationship from which to create.
Embrace aligned desire and release toxic longing as the path of empowered growth and creativity.
Transform relationship cravings into guideposts of empowerment on your journey of ever-expanding wholeness.
Practice living in Present Time as the gateway to authentic connection and true intimacy.
Engage with simple yet powerful energetic tools to release what is no longer yours and cultivate the experiences of freedom, joy and connection in your relationships.
Free yourself of expectation (and its partner disappointment) to infuse the playground of partnership with appreciation
Embrace the playful curiosity of your inner kindergartener to step into the realm of infinite possibility… to create a whole new experience of love, beyond what you've known in the past.
Create the inner marriage of your inner masculine and inner feminine to restore balance and self authorship.
Be your own Beloved and allow the Universe to reflect that back to you.
Plus a Bonus Lesson on the Power of Expanded Havingness.
How it works
Lessons, activities and prompts are delivered to your inbox 5 days a week.
There's a classroom site (private just for us!) where we'll share our experiences, connect and support each other.
We'll also have three live coaching calls, with guided facilitation.
A month following the end of the course, there will be a free live coaching call for ongoing integration.
Everything is held in the space of play, connection and empowerment.
The benefits of creating love from the wholeness of your own heart
Become your own beloved and watch the world respond in kind.
Create greater inner peace and allow your relationships to blossom naturally.
Attract people and relationships that are aligned with and supportive of the love that you are.
Free yourself of old patterns based in lack that sap your vitality and creative expression in relationship.
Know yourself as an infinite and empowered source of love for yourself and those you care for.
Build a solid, reliable and sustaining foundation of love within you that nourishes you and your relationships.
Resolve relationship conflict with clarity, ease and understanding.
Experience deep connection with yourself that translates to greater depth of connection with others.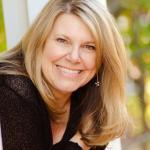 Elizabeth has crafted a course that is an extraordinary blend of deep dive and full-on playfulness… She weaved her own relevant relationship experiences into the course content and weekly discussions with such ease and without self-judgement, and in doing so, I was able to see myself through that same no-judgement lens. I found the pacing of the course to be perfect… Elizabeth shares profoundly meaningful content in simple, intentional, gentle, playful ways, and I'm grateful to have participated! ~Nancy Stubbs
What do I need to participate in this course?
An email account and a computer. Headphones for our coaching calls. Some time each weekday (about 15-20 minutes) to engage with the daily lessons. One hour a week for our live coaching call. Some simple art supplies like magic markers or colored pencils… nothing too fancy, just enough to get into light play and creativity.
Mostly, your willingness to open to a fresh and empowering perspective on your relationship to love.
What if I need to miss a coaching call?
Not to worry, I've got you covered! You'll receive a recording of our coaching call after it is over. You'll also have a chance to ask follow-up questions in our online classroom.
WHAT CAN I EXPECT TO GET OUT OF THIS COURSE?
It's my hope and intention that you receive a fresh and empowered perspective on your relationship to love, and that you'll discover potent tools that you can continue to use beyond our time together that allow you to create love from your own wholeness.
I've designed this course in the spirit of play and adventure, and I hope that you'll find that while we're diving deep, we're also infusing our time together with lots of fun and amusement.
And, though we'll be traveling this road together for three weeks with daily lessons and weekly coaching calls, you'll have forever access to the materials, including lessons, activities and coaching call recordings, so that you can continue to revisit the information and tools whenever something comes up and you'd like a refresher. I find that life often brings me pop quizzes when I'm in a phase of transformation, and having these materials handy after the course is over can be a huge support.
Can I connect with others taking this course?
Yes! In fact, we'll be connecting daily within an online classroom (totally private to us) where we can share our experiences around the activities and the information shared. This has been one of the repeated highlights of the course. I continue to receive feedback from past participants on how beneficial it was to share and learn with others. You're encouraged to engage as much or as little as you like, though the more you engage, the more growth and connection happens for the whole group.
Who is this course for?
This course is for you if…
you're in relationship and sense that it could be deeper, richer, more fulfilling
you're recently out of relationship and want to understand and release what didn't work so you can create anew in the future
you're single and are ready to create a new relationship from a whole new level of freedom and empowerment
you're ready to dive into your own heart, discover the treasures waiting there for you, and share them with others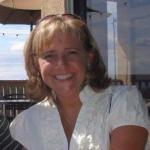 "Live the life that you imagine"…is the engraving on a charm that hangs on my mirror. Having gotten divorced three years ago, I have been focused on THAT journey. For me the critical missing piece was SELF love. Being somewhat aware of my negative self talk, I had however deluded myself into thinking I could somehow hold that at bay or wall them off and still continue to grow… No longer. Through this journey during Whole Hearts in Love, I now find myself more at ease, present, and empowered. With Elizabeth's guidance and the supportive participants, I not only expanded my awareness of my limiting beliefs, but I was also able to learn and assimilate specific tools to be able to release those old beliefs and replace them with ones of fulfillment to bring me closer to the life I imagine. I am grateful… I can't begin to explain what it feels like to seize this new chapter in my life…excited, complete, powerful, and most importantly truly loving MYSELF!!! ~Susan Pagliaro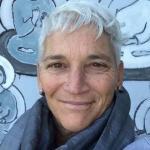 Your course was more like play, it was fun! Inquiring into old patterns, beliefs and stories I have lived with for years, and letting go of what doesn't serve me… Coloring and movement expanding in creativity… Seeing where I hesitate or what stops me from expressing myself freely… Taking the opportunity to recreate and co-create a relationship with Love that serves me by loving myself Whole Heartedly, this means all of me… Seeing the possibility and now experiencing healthy, loving relationships that are full of love, laughter and acceptance… Thank you Elizabeth for inviting us all to experience this through self expression and co-creation. Life is a dance and it doesn't have to be hard. With ease I now feel worthy of love and capable to invite others to play and explore the bounty of our hearts and souls. ~Nancy Harvey