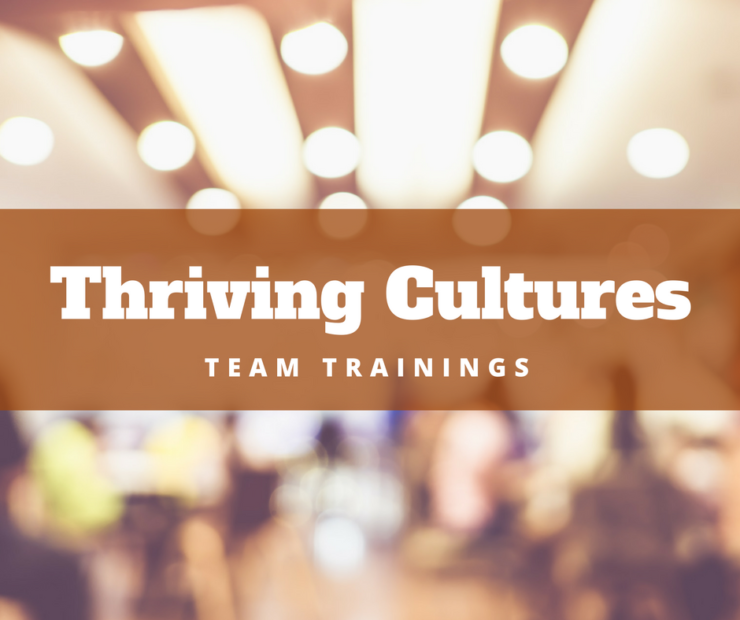 Thriving Cultures – Team Trainings
Are you ready to ignite your operational velocity?
Leaders and their teams adopt foundational practices for lasting positive change with these brief, high-impact trainings, where we address critical issues that can make all the difference in a team's ability to collaborate effectively.
Popular training modules include:
Shift from Drama to Productivity
Give and Receive Meaningful Feedback
Practice Emotional Intelligence
Create an Empowerment Culture
Who

Leaders and their teams ready to amp up their productivity and connection.

Where

On-site, in your offices.