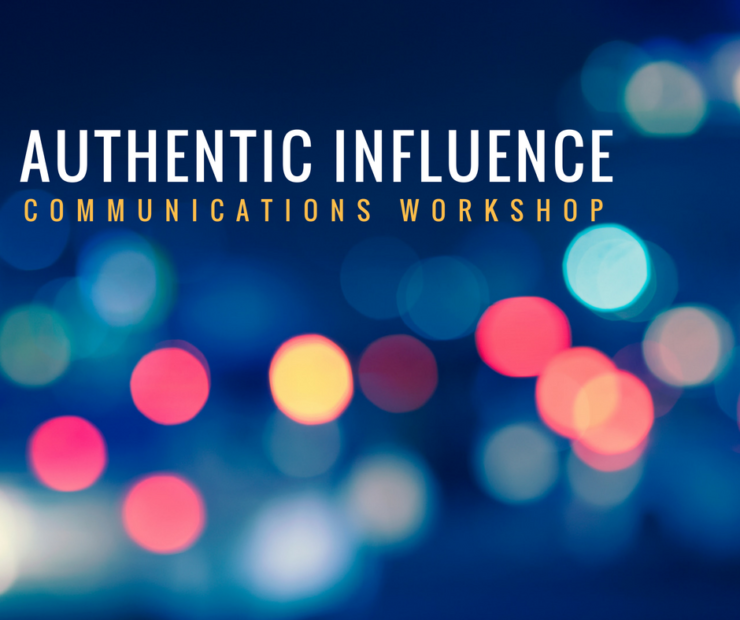 Authentic Influence – Communications Workshop
Authenticity is the foundation of collaboration and innovation. The ability to communicate with authenticity can often make or break the success of leaders and their team members.
In this two-day communications workshop, leaders and their teams learn to connect, inspire and influence others by harnessing the power of their authentic expression. Participants learn how to…
tap into the very heart of their "why" and use that as fuel for inspiring and influencing others,
build a clear and impactful presentation based on a simple framework that works in all venues, from boardrooms to conference calls,
use compelling images and stories to strike a memorable cord with their audiences, and
embody the top 8 skills for presenting to groups, large and small (e.g. eye contact, body language).
We use video feedback for rapid results in adopting the most important presentation skills. This is a lively, fast-paced experience that promises practical application right away.
Who

Leaders and their teams who want simple, direct and practical tools for effective and efficient communications.

Where

On site, in your offices.